About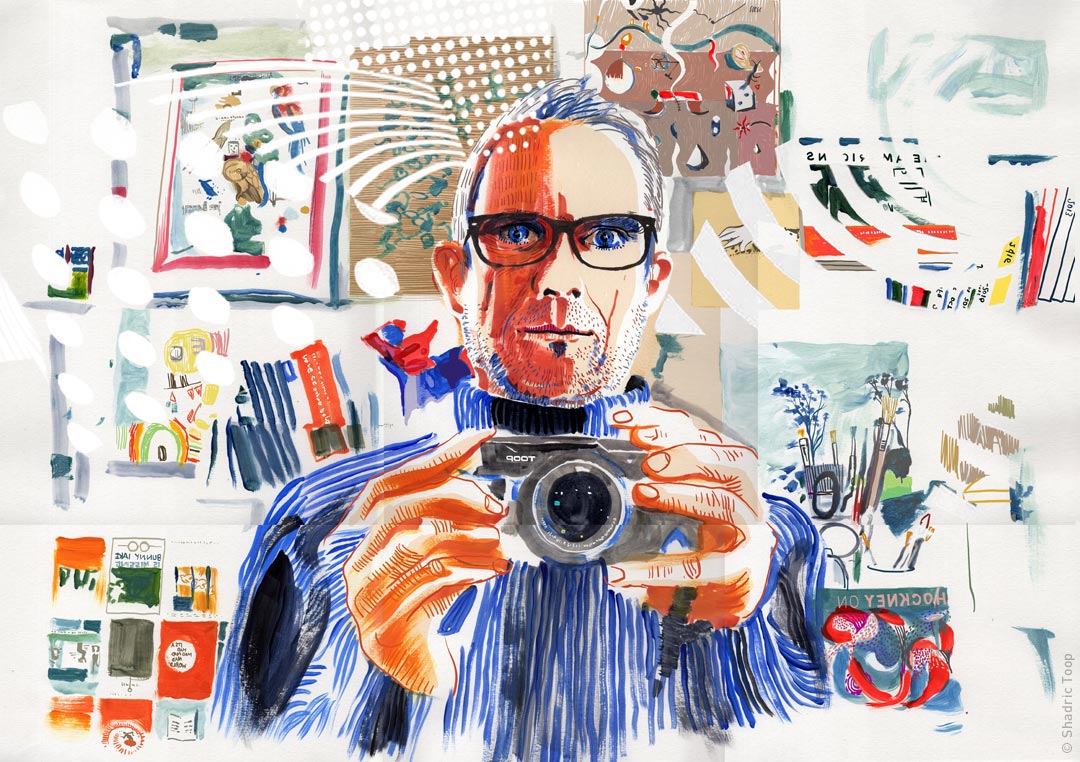 Influences
"An eclectic range of artists and designers influence my work, from René Gruau to David Hockney and Peter Blake to Tadanori Yokoo. As your illustrator, I will bring these influences to bear on your project and combine them with my experience and artistic talent and your specific needs to create an art object that is arresting, unique, and timeless."
Overview
Born in Brighton, UK, Shadric Toop has lived in Speyer (Germany), Edinburgh, and London, returning to Brighton to open a graphic design studio in 2000. Today his work is predominantly illustration: he creates images that combine collage/montage (of either his own photography or found images) with drawing, painting, and digital techniques.
Training
Shadric studied architecture at degree level but changed course when he realised his real love was the crafting of images. His illustration career complements his extensive graphic design experience and grew out of the occasional need for original image creation as part of graphic design projects. He then began incorporating techniques learned during his personal image-making experiments into his commercial work, eventually finding his visual "voice" in manipulated montage.
Approach
Shadric's project approach combines his experience as both designer and artist. As your designer, Shadric will get to work on a creative brief beginning with active listening to your requirements, context, audiences, and history. Through careful listening, asking questions, and applying his knowledge of visual branding, Shadric creates strong compositions that will tell your story. As an artist influenced by modern artistic iconoclasts, he is used to experimenting and pushing the boundaries of what is expected.
Client List
BBC / Bert's Homestore / Breakin Bread Records / Factory Films / Georganics / Gorgeous PR / Glyndebourne / Grange Park Opera / Oxford University Press / Penguin Books / Seawhite of Brighton / wethepeople London
Shadric takes on illustration commissions through his design company Toop Studio. Here are his terms of trade.